The European Organization for Nuclear Research
known as CERN (/ˈsɜːrn/; French pronunciation: [sɛʁn]; derived from the name "Conseil Européen pour la Recherche Nucléaire"; see History), is a European research organization that operates the largest particle physics laboratory in the world. Established in 1954, the organization is based in a northwest suburb of Geneva on the Franco–Swiss border, (46°14′3″N 6°3′19″E) and has 22 member states. Israel is the only non-European country granted full membership.
CERN's main function is to provide the particle accelerators and other infrastructure needed for high-energy physics research – as a result, numerous experiments have been constructed at CERN as a result of international collaborations.
CERN is also the birthplace of the World Wide Web. The main site at Meyrin has a large computer facility containing powerful data processing facilities, primarily for experimental-data analysis; because of the need to make these facilities available to researchers elsewhere, it has historically been a major wide area network hub.
Advanced Wakefield Experiment by cern
The Proton Driven Plasma Wakefield Acceleration Experiment (AWAKE) is an accelerator R&D project based at CERN. It is a proof-of-principle experiment investigating the use of plasma wakefields driven by a proton bunch to accelerate charged particles.
A plasma wakefield is a type of wave generated by particles travelling through a plasma. AWAKE will send proton beams through plasma cells to generate these fields. By harnessing wakefields, physicists may be able to produce accelerator gradients hundreds of times higher than those achieved in current radiofrequency cavities. This would allow future colliders to achieve higher energies over shorter distances than is possible today.
chk it out here 
Cern Live Feed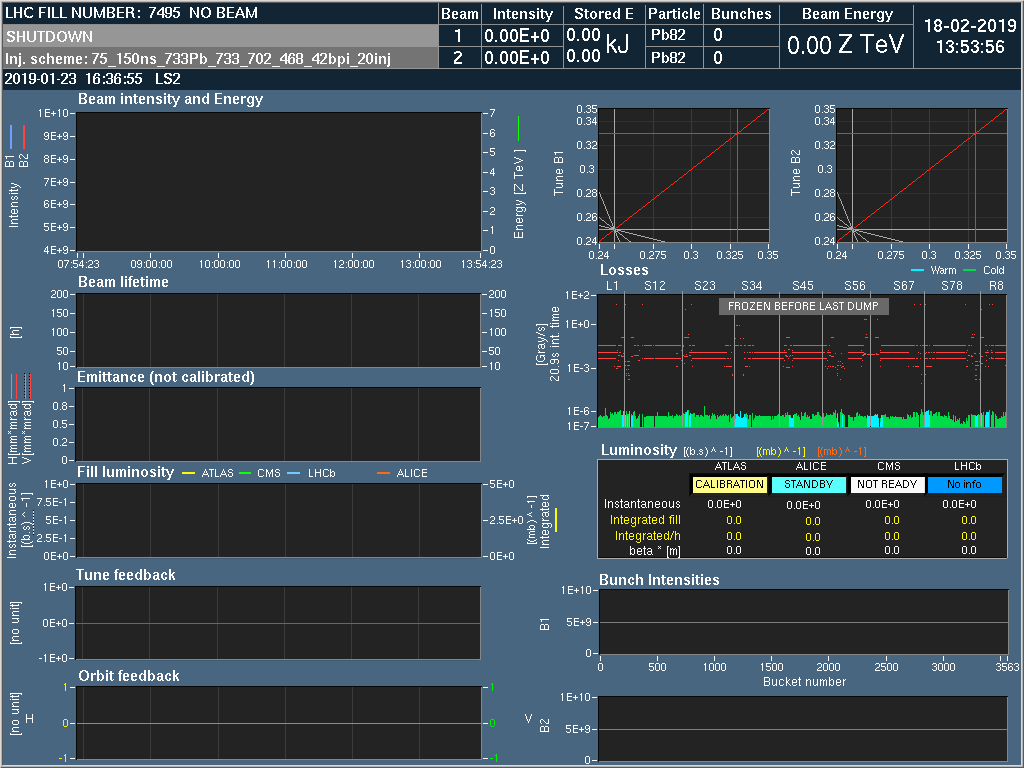 Hits: 945